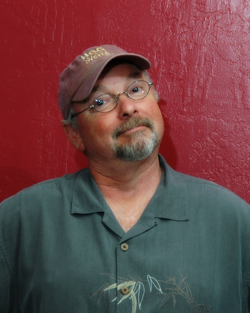 Certified Organic $15.00 0821861130190

Rusty Gauthier's latest offering of classic and beautiful tunes from the world songbook of folk, country, bluegrass and pop as only Rusty can do it!





Fortress Of Solitude $15.00 821861130237

More fabulous stuff from Rusty Gautier!





Across Time $15.00 0821861130206

A collection of songs as performed by Rusty Gauthier, reflecting his reflections on the passing of time, recorded in 2002. Many wonderful gems in this assortment!





Russ Gauthier $15.00 0821861130220

This is Rusty's first album, starting his wonderful tradition of picking a wide variety of great songs!




Russ Gauthier has been a recording and performing artist for over 40 years. His musical styles are as diverse as his use of multiple instruments, including violin, cello, mandolin, banjo, guitar, dobro, lap steel, dulcimer and percussion.
While working with the renowned Middle Eastern group, Light Rain, he wrote a piece of music choreographed by the Joffrey Ballet, also used in the Robert Altman film, "The Company".
Russ has performed on stage with artists such as Mark O'Conner, Delbert McLinton, Doug Kershaw, The Nitty Gritty Dirt Band, Jorma Kaukonen and Rick Danko to name just a few. He is still very active with recording and performing and recently released his fourth solo album, "Certified Organic". Russ currently plays with a number of SF Bay Area bands including: California Zephyr, D'Bunchovus, The Rhythm Rangers, Bravo and The Billy Love Express.



Russ joined the New Riders of the Purple Sage in 1982 and toured extensively with them for over 15 years. He also engineered and produced several albums with the New Riders.